What to do in Singapore - Places to go, attractions and more
Do you think you've seen and done everything in Singapore? Reconsider your position! There's plenty more to see and do in Singapore, and we've put together a plan to ensure you wouldn't miss out on everything the urban has to offer.
We've organized this selection by activity type, so whether you're looking for fun or just want to loosen up, you'll be able to discover one that suits you.
Universal Studios
Universal Studios is a popular destination, and the name alone attracts the attention of beautiful and amazing films made by this studio. Consider a theme park where all of the characters and tales come to life. The theme park features locations such as Hollywood, New York, Sci-Fi City, Ancient Egypt, The Lost World, Far Far Away, and Madagascar, each with its relevance in real life and in movies. 'Transformers: The Ride,' Accelerator, 'Revenge of the Mummy: The Ride,' Canopy Flyer, Dino Soarin', Enchanted Airways, Magic Potion Spin, 'Madagascar: A Crate Adventure,' and so many more are among the outstanding and fascinating rides.
Gardens By The Bay
Spend your vacation touring a nature park in Singapore's Central Region, which spans 101 hectares of gorgeous countryside. Gardens By The Bay blends in perfectly with the Marina Reservoir's surroundings. On your visit here, you'll be able to experience the world's highest indoor waterfall as well as a tranquil cloud forest. While in Singapore, this is a great site to explore with your friends and family. These are some of the best man-made structures for preserving the beauty of the natural world. The location has waterfront gardens and conservatories, making it a one-of-a-kind tourist attraction. There's a lot more to see and do at Singapore's Gardens By the Bay.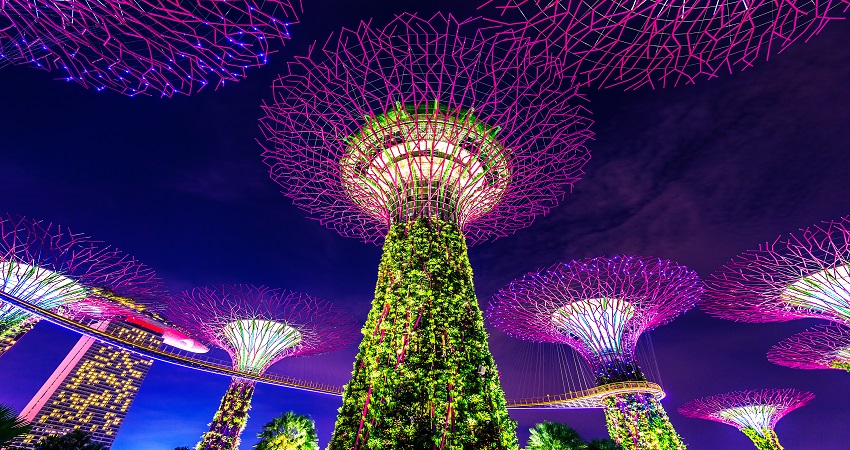 SEA Aquarium
Watch over 100,000 sea animals with over 1,000 species in 45 various environments. Get hands-on exposure to aquatic life while keeping a close eye on rays, starfish, sharks, and jellyfish. See the beautiful ocean dome in the aquarium and be astonished. Take your family on an underwater world tour for an enjoyable day. Take some photos and save the moments for later.
Singapore Zoo
With the Singapore Zoo trip, you'll have the chance to discover hidden gems. In the zoo, which spans 40 hectares, you may closely see 2000 species of animals as well as the wild ecosystem. Tour this vast park, which is divided into seven regions, and observe a species of wildlife and birds while they're in their daily lives. Get up close and personal with all of the animals while spending a great day out with your buddies.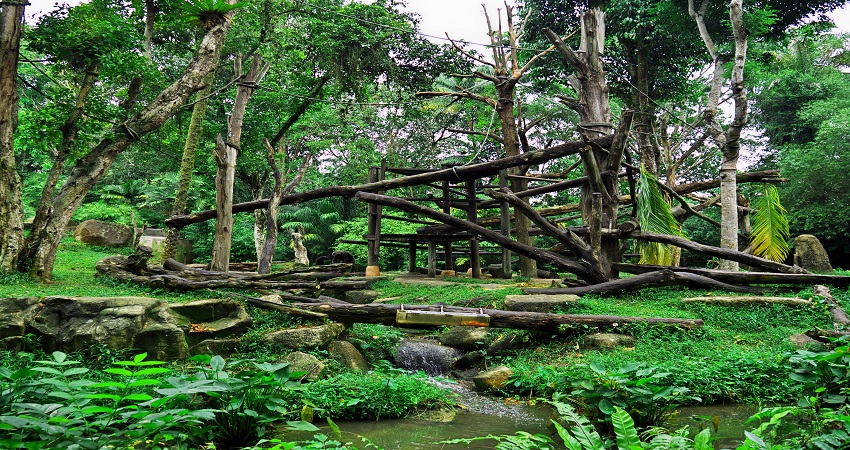 River Wonders
Explore Singapore's beautiful surroundings by strolling around the lush green sections of River Wonders. At Mandai River Wonders, you can enjoy a peaceful river life. The powerful rivers of the world inspired this river-themed animal park. Discover about practically all rivers, including the Congo River in Africa and the Ganges in India. Also, take a relaxing boat ride through the world's most popular rainforest along with your dear ones.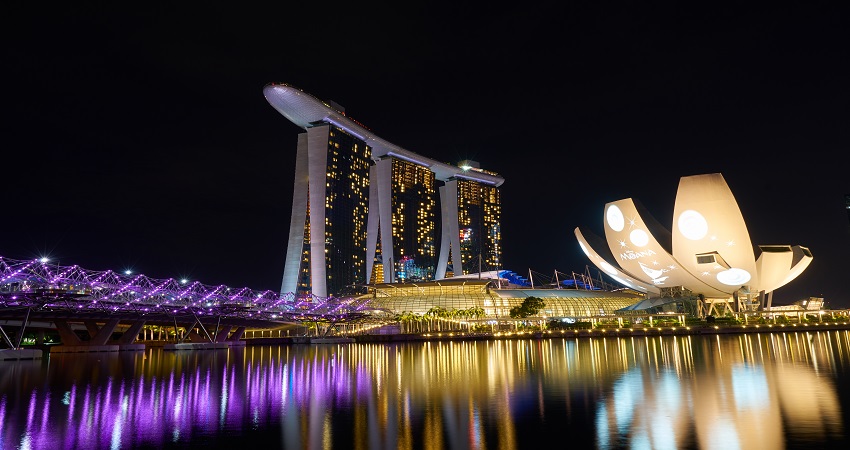 Adventure Cove Waterpark
Adventure Cove Waterpark in Singapore offers amazing water thrills. This water park is well renowned for Asia's first hydro-magnetic coaster, but it also provides aquarium trips to see magnificent marine life. Challenge yourself with activities such as Dueling Racer, Bluewater Bay, and Adventure River.
Singapore Night Safari
When you purchase Singapore Night Safari tickets, you will get the opportunity to visit a variety of night critters and watch their behaviour and environment throughout your trip. About 2,500 species of night critters may be found at the Night Safari, and you can learn more about them from a trained guide. Take a tram with your family members and friends around the safari's seven geographic locations. There at Creatures of the Night Show, you may see an incredible show of exotic animals. Alongside your dear ones, visit all of the sites here.
Marina Bay Sands Skypark Observation Deck
View the Lion City like never before from the SkyPark Viewing Deck on the 57th Level of Marina Bay Sands, which is 200 meters above the ground. View the sea panorama that runs across Marina South Pier to the Singapore Strait, or partake in a bird's-eye view of Gardens By The Bay and the spectacular Supertree Grove. The Spectra light and water show, which takes place daily on the 1st floor of the Event Plaza, is worth seeing. All of this is now available with only a few clicks, so get your Marina Bay Sands Skypark tickets immediately.
DUCK tours
Take a Duck Tour Singapore for an hour and also have an exciting experience. Suntec City is one of Singapore's award-winning tourist spots. Begin your adventure with a visit to the historic Civic District, where you may explore its various sections while learning about its history. Take advantage of the opportunity to play around in the water while admiring the city's picturesque charm from a wonderful boat trip.
Singapore Cable Car
Book a Singapore Cable Car and spend an unforgettable day out with your dear ones. When driving through Singapore, take in the breathtaking vistas of the city and Sentosa Island. A round-trip ride between Mount Faber Line and Sentosa Line gives a holistic