This is the mountainous European country and home to infinity lakes, high peaks, and incredible villages. It is also known for its hiking trails and lavish ski resort. Bern is the Capital of Swiss, not Zurich. All the places and cities, everything is beautiful in Switzerland yet I would like to mention some places if you are planning to visit there.
Zurich- It is the cultural hub of Swiss and again it is not the capital. It is one of the top visitor attractions of Switzerland. This city offers everything whatever you want that's why it is called the most livable city in the world. There is some historical evidence. It has more than 60 museums and almost 100 art galleries.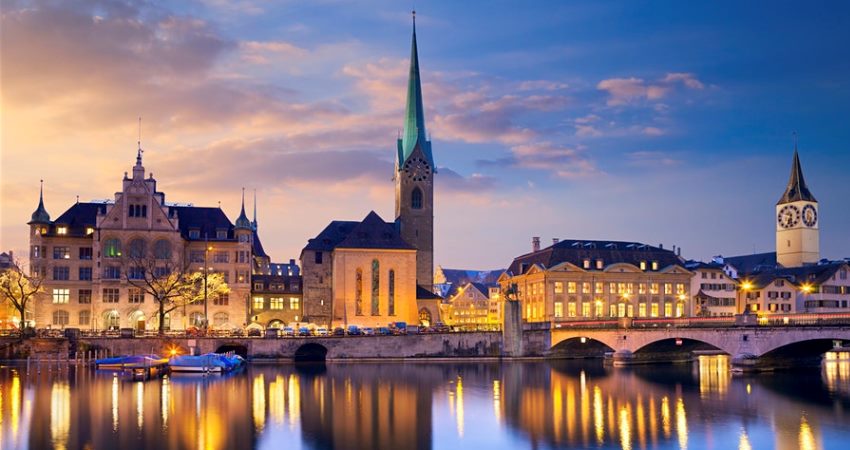 Matterhorn- Matterhorn is the highest iconic pointed peak on Alps Mountain. It is located on the border of Switzerland and Italy. It attracts the climbers because it is 4478 meter high, almost, half of the Mount Everest. It has the Jaw-dropping view and on the down, there is a charming village Zermatt. The interesting thing is that it is more famous for its unusual shape.
Rhine Falls- It is the largest natural wonder of Europe. It attracts most of the visitors because it is beautiful as well as adventurous. The viewer goes there for enjoying amazing sightseeing view and the adventurous tourists experience the breathtaking boat trip and climb on the rock.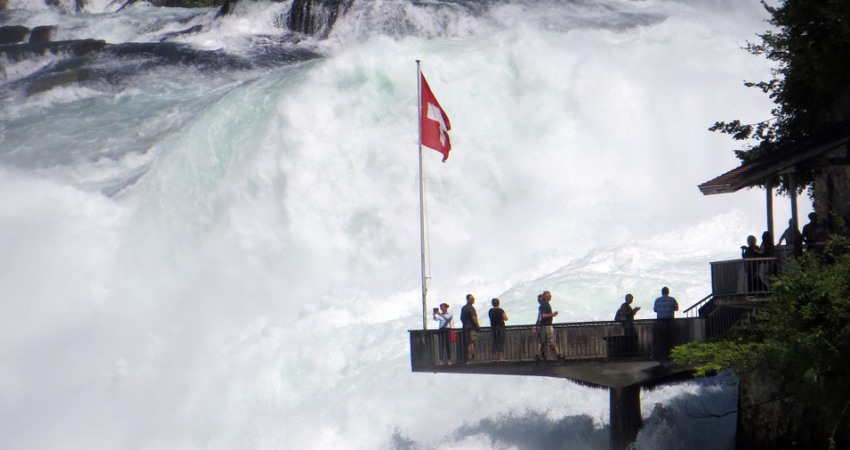 Bern- Of course, it is the Capital of Switzerland. It is the old town and still, it manages its historical features successfully. It is an appealing city for museums and collections. From the three sides, it is surrounded by the Aare River. In this city, there are many attractions like fountains, bridges over the river including the famous 800 years old clock tower. You can spend many days in this city quite happily.
The Gornergrat Railway- It is the highest Europe's mountain railroad which is located in the Swiss canton of Valais. It is 1604 meter above from the sea level and links with Zermatt resort village & surrounded by 29 rising peaks. Gornergrat is the second highest railway in Europe.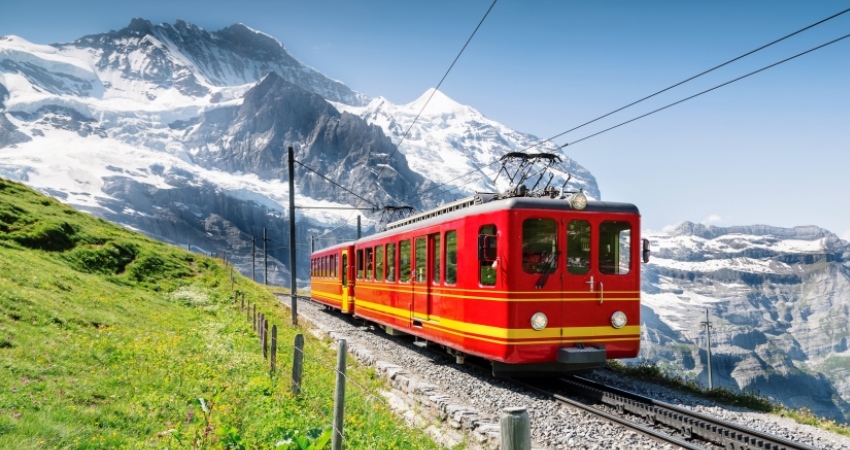 Botanical Garden- It is the worth visited place and should not be missed. it is a cultural property of Bern City. It covers 5 Acres area with 6000 plants species. There is two botanical garden; one is in Zurich with the name of the old botanical garden and other is in Bern. This garden planted by the geographical regions that you can experience the different countries essence.
Zermatt- It is an angular charming mountain resort located in southern Switzerland's famous for hiking, skiing, climbing, and the cable taxi. Its main street lies below the Matterhorn Mountain. It is one of the most very famous tourist destinations in Switzerland. Visiting there in winter is the right time for ski lovers.