Scandinavia is a term generally used to refer to the countries located in and around the Scandinavian Peninsula. There are five Scandinavian countries, which are Norway, Sweden, Finland, Iceland, and Denmark. The geographic locations of these countries make them an excellent tourist destination for a truly enjoyable holiday experience. Our Scandinavia Tour Packages from Dubai are designed to offer you unique opportunity to travel some of the most popular locations in the region in just a single trip.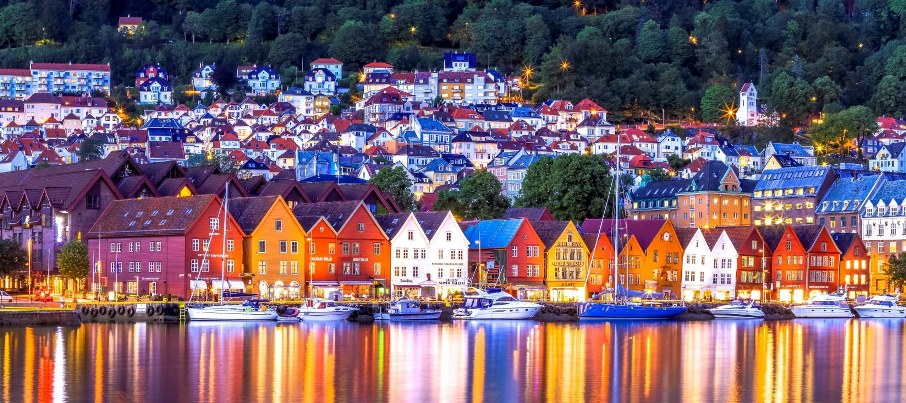 Our Scandinavian Tours from Dubai will surely add to your delightful experiences of travel to exotic locations. With as many as four or five countries on the itinerary that may include Denmark, Norway, Sweden, Finland and probably Iceland, your enjoyment will certainly increase manifold. Natural sights and idyllic locations are in plenty here. Our escorted Scandinavia Tours from Dubai will typically provide you a tour guide that makes it sure that you spend more time having fun and enjoying the natural beauty, and a very little time worrying about all other travel issues. Stockholm, Copenhagen, Oslo, and Bergen are some of the most popular destinations that you would find in the itinerary of our Scandinavia Tour Packages from Dubai. Of course, you have a choice to customize a tour package according to your preferences.
Scandinavia Holiday Packages from Dubai
You have a lot to see and a lot more to do in any of the Scandinavian Countries that we have picked up in the itinerary. From horse riding to hiking and from climbing to mountain biking, you have options to choose your favorite outdoor activities here. While snowboarding and skiing are the most popular sports in ice-capped mountainous locations, the water sports like Scuba diving, kayaking and swimming will keep you enthralled in countries like Denmark, Sweden, and Norway. Also find here some great shopping destinations offering you the best price deals.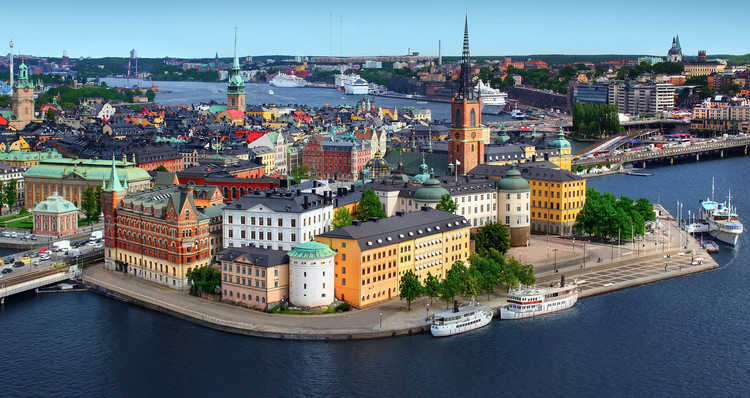 Scandinavia Travel Packages from Dubai
Scandinavia travel packages from Dubai usually include the following cities and locations.
Copenhagen: It is the capital and the largest city of Denmark. Despite this, you would be delighted to see beautiful parks and well-maintained lush gardens all around instead of daunting skyscrapers and smoky factories, which are a common sight in most capitals and big cities.
Stockholm: The capital city of Sweden, Stockholm offers all that a tourist wants to see and do. An interesting mix of old and new buildings exuding the best architecture of a bygone era and the technological marvels of the modern era side by side is what dominates the landscape of the city. Visit museums, haunt nightspots, relish exotic foods, go shopping or just take your time out in one of the many beautiful parks and gardens in Stockholm Sweden.
Oslo: Enjoy your vacation out in Oslo, the capital of Norway, the land of the midnight sun. A vibrant city with a lively atmosphere, Oslo offers you a number of tourist spots to make the most of the vacation. If you are on a honeymoon trip this might be the place to find some intimate moments of your life.
Reykjavik: One of the most beautiful cities in the world, Reykjavik offers you a plethora of picturesque views and a perfectly clean environment. Visit beautiful parks, museums, restaurants, and cafes to enjoy your holidays in the most entertaining way here.
Helsinki: This capital city of Helsinki is also the largest in the country. Visit the coastal areas of the city to have a scintillating view of its shoreline. Find here many places of tourist attractions, such as museums, art galleries, open-air cafes and more.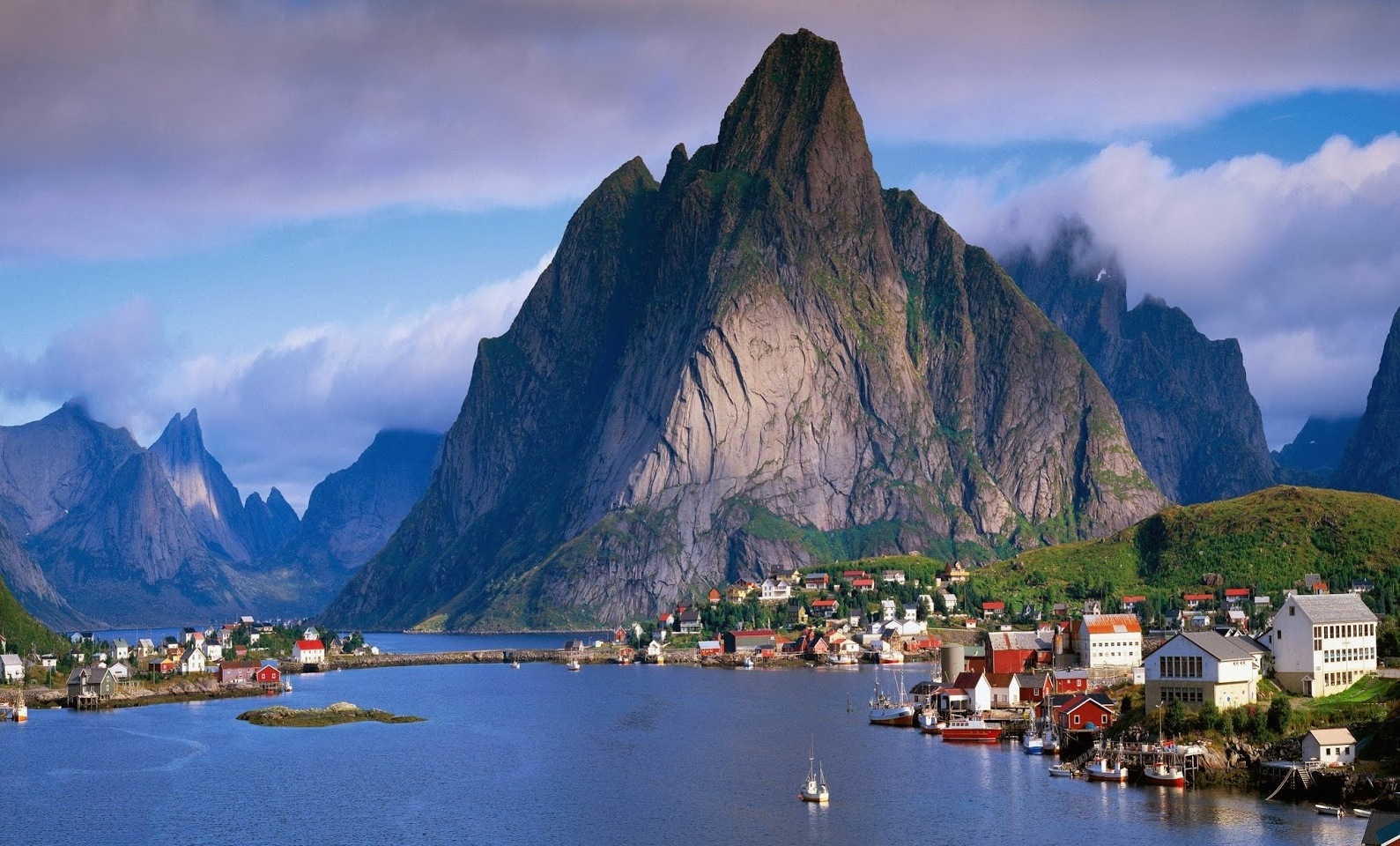 Scandinavian Tourist Attractions
You will find most of these tourist attractions very well placed on the itinerary of our Scandinavian Vacation Packages as well as Scandinavia Honeymoon Packages from Dubai
Tivoli Amusement Park: Located in Copenhagen, Tivoli Amusement Park is known for soulful musical concerts and great theatrical performances.
City Hall of Stockholm: It is where the annual Nobel Prize distribution event is organized. It is also famous as one of the finest specimens of modern architecture.
Museum of Gothenburg: Get a glimpse of the political, social and cultural history of Sweden here.
Old Town: It is a colorful town in Reykjavik known for lively nightlife and bustling streets.
The Arbaer Open Air Museum: The biggest open-air museum in Iceland spread in a sprawling campus that houses as many as 27 buildings within its premises.
The Harbour Museum: Designed by some of the greatest architects in Finland, the Harbour Museum is particularly famous for a beautifully designed Finno-Ugric exhibit.
The National Museum: Located in Finland, you will get to see here rare archaeological items giving out some idea about the lifestyle of the people of Finnish Stone Age and medieval periods.

Lofoten Islands: A popular tourist destination in Norway offering stunning landscape views