Travel to Europe can be expensive. Check out some of the most affordable top countries to travel. On the upcoming Eid-Al-Adha holidays, UAE National holidays & New Year, we consider these are the cheapest destinations to have short getaways from UAE.
Dust off your passport and try one of these 5 affordable weekend quick trips & save some extra cash while you get out there.
Here are the 5 stunning countries, where you can travel at a budget price.
Georgia / Tbilisi –
A lesser-known country located in Eurasia (at the intersection of Asia and Europe), covered by black sea beaches & mountains. There are no words to describe the nature of Georgia, it is simply amazing! Doesn't matter where you go in Georgia, nature amazes you everywhere but if you ask where to visit then we would like to tell you Georgia is not a big country, A tour to 5 - 6 days is enough to explore.
Facts -
Georgians call their country Sakartvelo.

Tbilisi is the home of the oldest church.

It is one of the loftiest nations in Europe.

Georgia currency is Georgian Lari.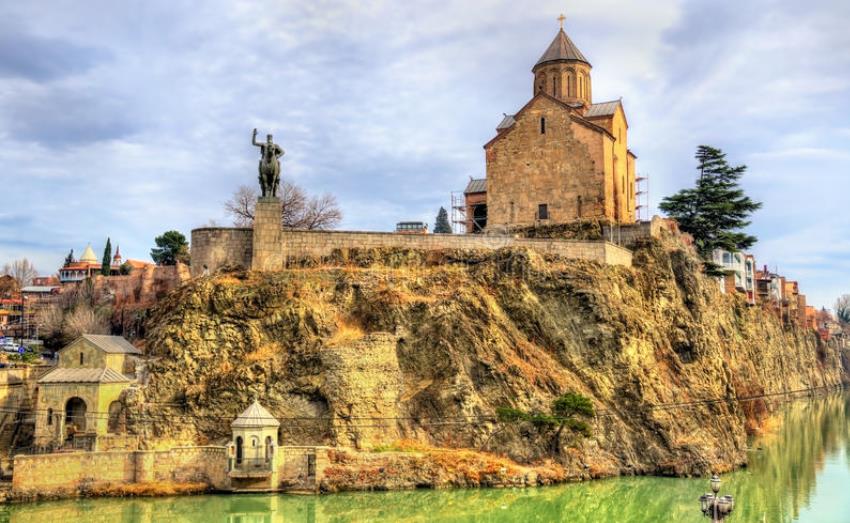 There are some must-visit places & do things.
Visit Tbilisi – The capital of Georgia

Kazbegi –

it is a town in the north of Georgia, it is known for its

Gergeti Trinity Church.

Metekhi Church

– It is a historic Church offers the stunning views of the landmarks and the city.

Chardin Street - Walk through one of the oldest streets of Tbilisi.
Narikala Fortress –

It is a must-visit attraction of Georgia, you are not supposed to leave the country without visiting.

Mtkvari River – It is also called Kura river because this word (Mtkvari) originates Kura in Turkey. It is located at Neftchala Rayon, Azerbaijan.

Sulphur Bath –Taking a sulfur bath is an unforgettable experience. There are the bathhouses with the pool of hot Sulphur water.
Plan your trip only in Dh2,599 here.
---
Azerbaijan / Baku –
The commercial hub & the capital of Azerbaijan, also the architectural child of Dubai & Paris. It is known for its medieval walled old city. The city is the cultural, scientific & industrial center of Azerbaijan. It is expanding rapidly, so there are lots of tourist attractions & things to do.
Facts -
Tea is the most popular drink in Baku.

World's largest KFC exists there.

It is homes of the world's 40% of Mud volcanos.

Azerbaijan Currency is Azerbaijan Manat.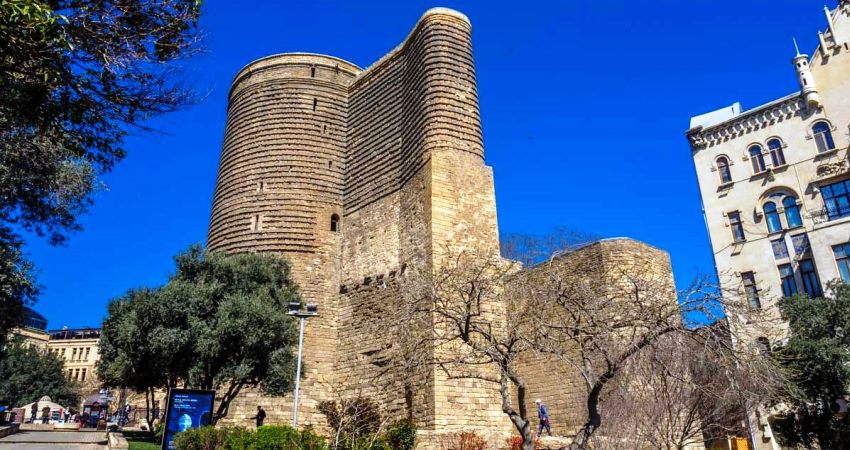 And if you are planning to visit so these are the activities to do & places to visit.
SHIRVANSHAHS' PALACE – it is one of the pearls of Baku. It was built in the 15th century.

Old City - it is an ancient historical core of Baku. Basically, it is the inner locality of Baku.

Maiden Tower – This 12th-century monument is one of the top attraction of Baku, located in the inner old city.

Gobustan state – It is a Baku's centered place, located in the southwest. The Mud Volcanoes are the top site to visit in Gobustan.

Carpet Museum – it is also known as State Museum. It was established in 1967. It displays the Azerbaijani's carpet.

Flame Tower – This trio skyscraper is the tallest building of Azerbaijan.

Flag square – It is a worth seeing large city square attraction & a symbol of Azerbaijani national sovereignty.
Plan your trip only in Dh2,250 here.
---
Armenia / Yerevan –
It is a mountainous region between Asia & Europe. It is a country of churches, means you can easily find the churches in every city and villages. Of course, it has the world oldest national church (Armenian Apostolic Church). The capital of Armenia is Yerevan. Yerevan is located at Armenian Highland, in Kotayk canton (The heart of Armenia). Beyond the capital, Armenia has the dramatic landscape & beautiful looming mountains. Although, Armenia is not a big country it attracts thousands of visitors.
Facts -
It is the first country to adopt Christianity & also the first church was built there.

Yerevan is the oldest city in the world.

Chess is a compulsory subject in schools.

Armenia currency is Armenian Dram.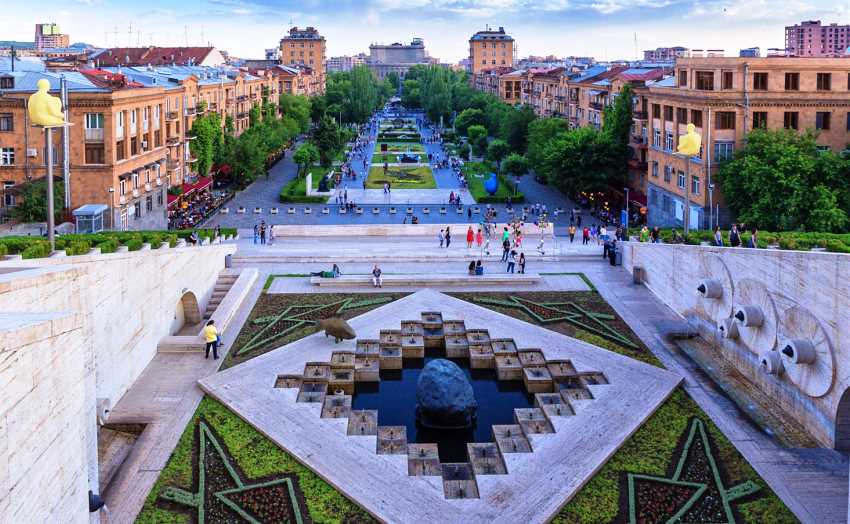 Some must do activities & places to visit.
Of course, visit the capital – Yerevan – Pink city

Drink the famous Armenian Coffee

Memorial Park – Walkthrough

Garni Temple – it is a 1st Ad century classical temple located in major Garni village.

Lake Sevan – The Pearl of Armenia is known for its beaches, this large lake is the water body of Armenia.

Tsaghkadzor – (Valley of flowers) is a spa town, located in capital Yerevan. There is also the popular health resorts of Armenia.

Dilijan town – It is also called Mini Switzerland, which is covered by the forests of National Park. It is known for its spa resorts & craft workshop.

Taste the Armenian Cuisine (Food)

Cascade Monument – Actually, It is neither a building nor a monument. It is an Open Air Museum which is a system of a huge staircase.
Plan your trip only in Dh2,250 here.
---
Ukraine / Kiev –
The largest city & the capital of Ukraine, known for its religious architecture, history museum & secular monuments. It has the highly developed public transport system and extensive infrastructure. Kiev is the city of art & culture, interesting stories and full of world-famous historical landmarks. In eastern Europe, it is the major scientific, educational & industrial and cultural center.
Facts -
It is the heart of Europe.

It has the world's deepest subway – 105.5 meter below ground.

Gas lamp was invented in Ukraine.

Ukraine currency is the Ukrainian hryvnia.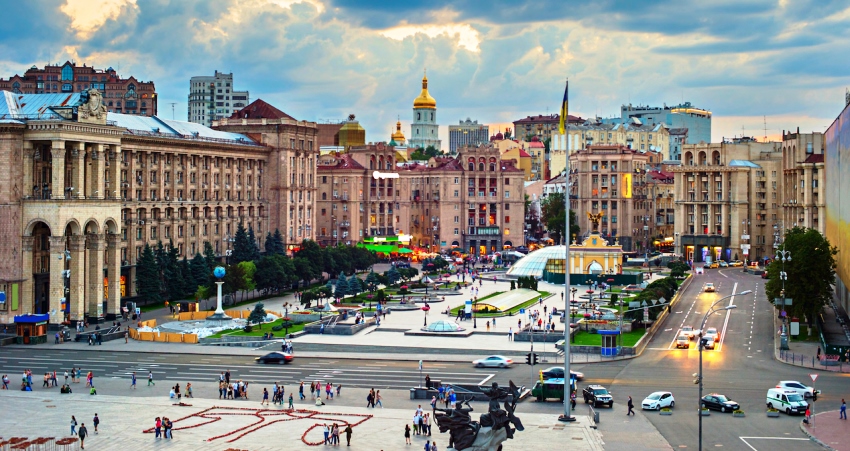 If you are planning a trip to Kiev then these are the things to do.
Outdoor Gym – It is called a hydro park outdoor gym. It is a unique & super interesting fitness park, every day hundreds of people exercise there.

Eat Ukrainian street food

Deepest Subway – Arsenalna station is the deepest station in the world (346 ft.)

Park Landscape Alley – it is an abstract charming sculpture park. It is located on the old Kiev Hill.

Eternal Glory Park – The Park of Eternal Glory to the Soldiers of The World War II is a memorial complex, located between the Dnieper descent & Lavrska street.

Enjoy the River cruise

Pechersk Lavra – it is a Christian Monastery & known for monastery caves. It is an important travel attraction.

Visit the Maidan Nezalezhnosti and Khreshchatyk Street
---
Montenegro / Podgorica –
It is a small rugged mountainous Balkan country having the medieval villages & narrow beaches. It is located between many countries like Croatia, Bosnia, Herzegovina, Serbia & more. It is known for its historic town, beaches, Amazing views, hiking, art & architecture & local cuisine. The Capital of Montenegro is Podgorica city. It is an underrated country but there are a lot of things to do for a visitor.
Facts -
It has 117 beaches – A perfect place for beach lovers.

It got its independence in 2006 from Serbia, it is one of the newly independent nations.

It is one of the smaller countries in Europe.

Montenegro currency is Euro.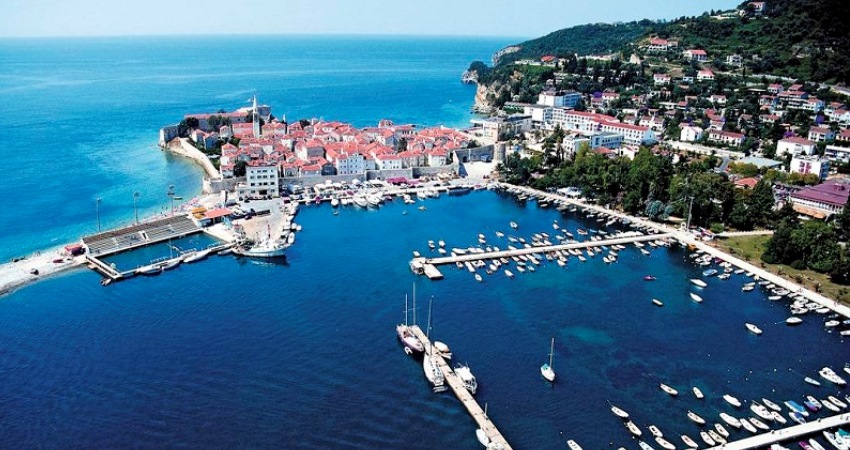 Here are some things to do & places to visit.
Lovcen Mausoleum – it is a mountainous national park of Montenegro, located in the southwestern.

Lake national park – It is a dolphin – shaped National Park lake Skadar. There you taste the real Montenegro.

Hiking & Skiing

Enjoy the Jeep Safari

Adventurous Horse Riding from the Capital.

Podgorica – The capital of Montenegro is located in the middle of the country. It is the must & the best place to visit.

Budva – It is known for its sandy beaches, nightlife & stunning coastlines. It is a town located on the Adriatic Sea.

Black Lake – it is a clear, clean & wildly stunning lake. It is basically blue/green acts like a mirror. It is located in the north of municipality Zabljak.

The River Canyon – Impressive & Europe 's deepest River, also known as Tara River Gorge.